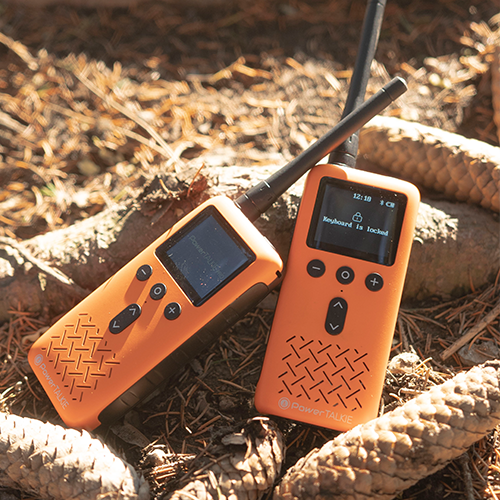 PowerTalkie Pro
Redefine walkie talkie
On this basis, Power Talkie Pro also makes break throughs in research and development on pain points such as frequent FM, unclear intercom, short trans mission distance and poor communication confidenti ality. Thus we develop a product which subvert the walkie talkie industry. Besides, other digital communi cation functions will be subsequently implemented on the product in other ways

Frequency Hopping

Encryption Intercom

Digital Intercom

Add Friend

Public Chat Room

USB-C Charger

Ultra Long Standby

IP65
No need frequency
modulation, add friend
intercom
No need frequency modulation: Power talkie pro solves the pain points of cumbersome frequency modulation of traditional walkie-talkies, adding friends as contacts After that, you can talk to the contact directly without frequency modulation, which is convenient. It mainly uses automatic frequency hopping technology,interlligen frequency selection reduces channel occupancy and makes data trans mission more stable.

Enter the friend ID

Add friend ID

Select friend intercom

Freely intercom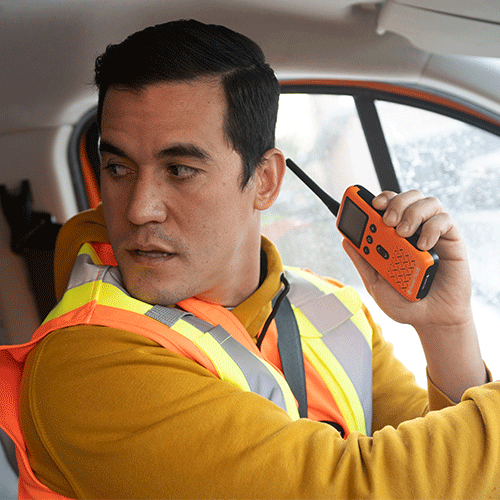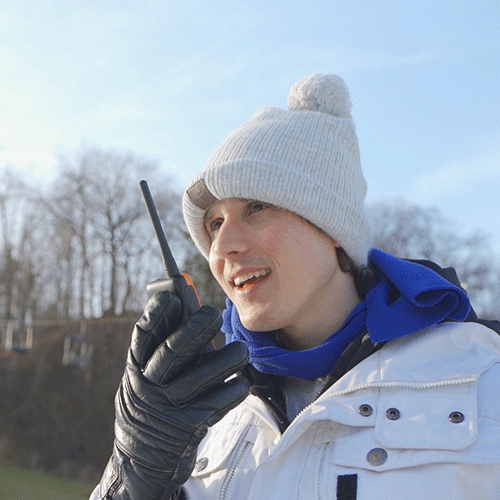 Digital intercom,
clear voice
Digital voice intercom: This is a real digital walkie talkie with strong anti-interference ability. No crosstalk, no noise during transmission and reception, and clearer intercom.

High confidentiality
Digital signal

Anti-interference

High intercom voice quality
PowerTalkie Pro
Redefine walkie talkie
Secure Encryption: PowerTalkie Pro uses unique encryption technology. Each channel uses a different encryption method encrypt. It will also automatically switch channels every 0.5 seconds, making it impossible for others to intercept your conversations, making your dialogue is more secure.

Special encryption technology

22 channels

automatically FM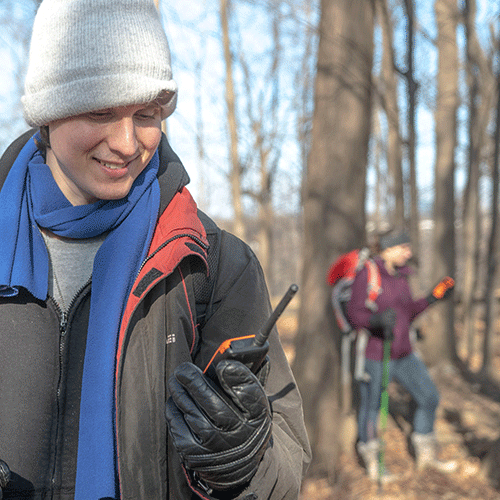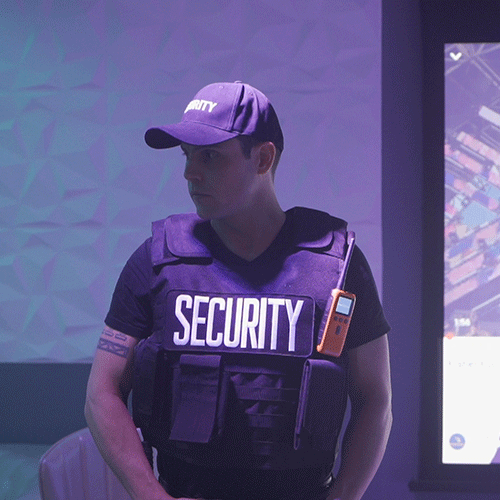 PowerTalkie Pro
Redefine walkie talkie
Multiple chat objects: PowerTalke Pro does not require frequency modulation, can chat with friends in private, group chat and can talk to each other.

Private chat

Group chat

Public chat
Packaging
and accessories


PowerTalkie Pro*1
Atenna*2
Data line*1
Manual *1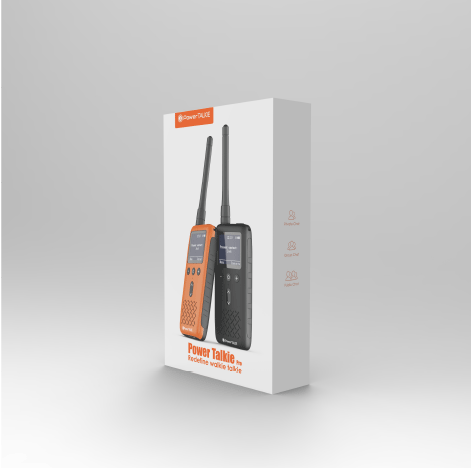 Model: PT02
Transmission power :2 w
Frequency: 462.55 ~ 462.725 M
Battery type: polymer lithium battery
Battery capacity :2000mAh
Operating temperature :-30℃-60℃
Charging temperature :0℃-40℃
Power interface: usb-c
Input :DC 5V 2A
Rated voltage: 7.4v
Support bluetooth version :4.2 or above
Product size (no antenna):228x56x26mm
Antenna length :100 mm
Net weight: 233 g
Receiver sensitivity :-116 DBM
IP65 grade, waterproof splash
Delivery range (point to point):
Crowded area (city, forest): up to 3 km
Open land (mountains and seas): up to 6 km
Sight (hilltop):30 km